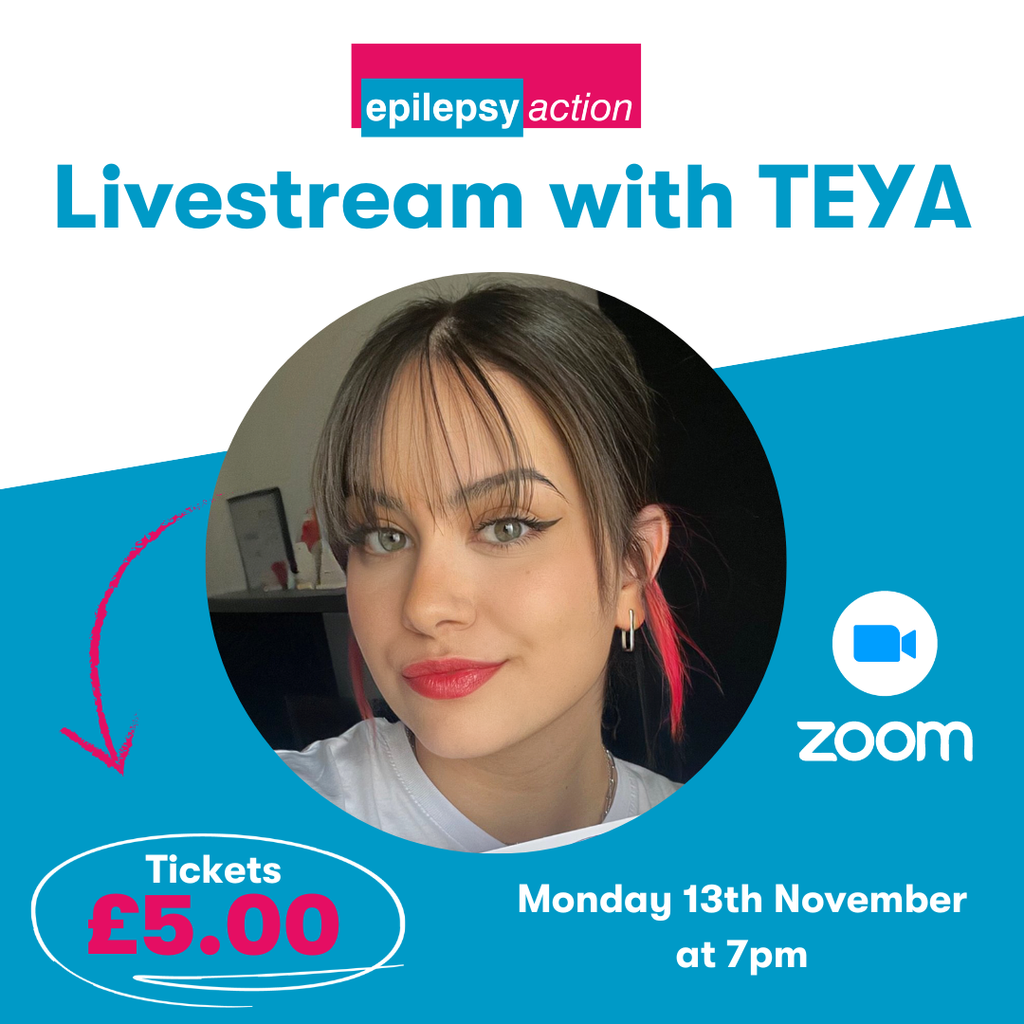 Monday 13th November at 7:00pm GMT
 TEYA is best-known for representing Austria at the Eurovision Song Contest 2023 in Liverpool, with her fan-favourite track 'Who The Hell is Edgar?', and now she is holding a live stream to raise funds & awareness for Epilepsy Action.
 TEYA will be answering all of your questions, so make sure to think of anything you've been dying to know!
 The session will be held via Zoom, with tickets costing £5.00. Your access code will be emailed to you 24 hours prior to the event.